We eat a variety of foods, vegetables, fruits, etc to maintain a healthy life, which makes the defense mechanism of the body strong in order to combat probable sickness. Weaker the defense systems of the body, it becomes vulnerable to sickness.
The coronavirus is sweeping across the globe. The only way to overcome and escape from this virus successfully is by taking the highest care of our health and improving our immunity. It is however important for our body to maintain a strong immune system to fight off the virus if any of the physical barriers fall apart.
Post covid care is very much essential. Post covid patients are counseled to adhere to "BALANCED DIET" to bring back their normal health to restart their regular activities with ease.
Once you kickstart your day, the pace for the whole day resets itself. After the quarantine period and the medications prescribed by the doctors is completed, just follow up with this diet plan as discussed-
A good dose of sunshine on a morning walk improves overall health.
FOR BREAKFAST-
Amla or Aloe-vera juice shots, followed by cumin /cinnamon water are the best starters.
Along with it, 5 almonds, 2 walnuts are a must.
Take 2,3 chapatis along with vegetables, curd, and salad.
FOR MID-DAY MEAL-
Take any seasonal fruit along with 1 glass of milk, or
1 glass of fresh coconut water is recommended.
FOR LUNCH-
Take rice, pulses, salad.
Non-vegetarians can take fish, lean meat.
The main aim is to include proteins and amino acids in the lunch diet.
EVENING BLUES-
Go for kadha containing basil leaves, ginger, black pepper.
You can even take golden milk which includes turmeric in it.
Either, you can make soups, stews.
DINNER TALES-
Dinner must include seasonal vegetables along with chapatis and salad on the board.
Avoid packed or preserved food items.
THINGS TO AVOID:
It is better to avoid all processed and packed foods along with beverages, bakery items, junk food, drinking, and smoking.
The highly recommended diet includes-
NOTE: THE FOLLOWING DIET IS ONLY FOR THOSE WHO ARE NOT AFFECTED BY ANY OTHER DISORDERS LIKE- DIABETES, HYPERTENSION, CARDIOVASCULAR DISEASE.
The patients who have recently recovered from covid are recommended proteins that have high biological value. Proteins combine with body cells and fight against infection.
VEGETARIANS are recommended to take
SERVING SIZE- 30g
PROTEIN PER SERVING- 6g
SERVING SIZE- 150 ml
PROTEIN PER SERVING- 5 g
High protein-rich food for NON-VEGETARIANS include –
POULTRY, FISH, CHICKEN, EGGS
CHICKEN / FISH – SERVING SIZE: 100 g
PROTEIN PER SERVING – 20 g
EGG SERVING SIZE: 60 g
PROTEIN PER SERVING – 6.5 g
HIGH COMPLEX CARBOHYDRATES:
All cereals like whole grain flour, red & brown rice, jawar, bajra, ragi, and fresh fruits & vegetables particularly starchy vegetables are highly rich in carbohydrates and are highly recommended post covid.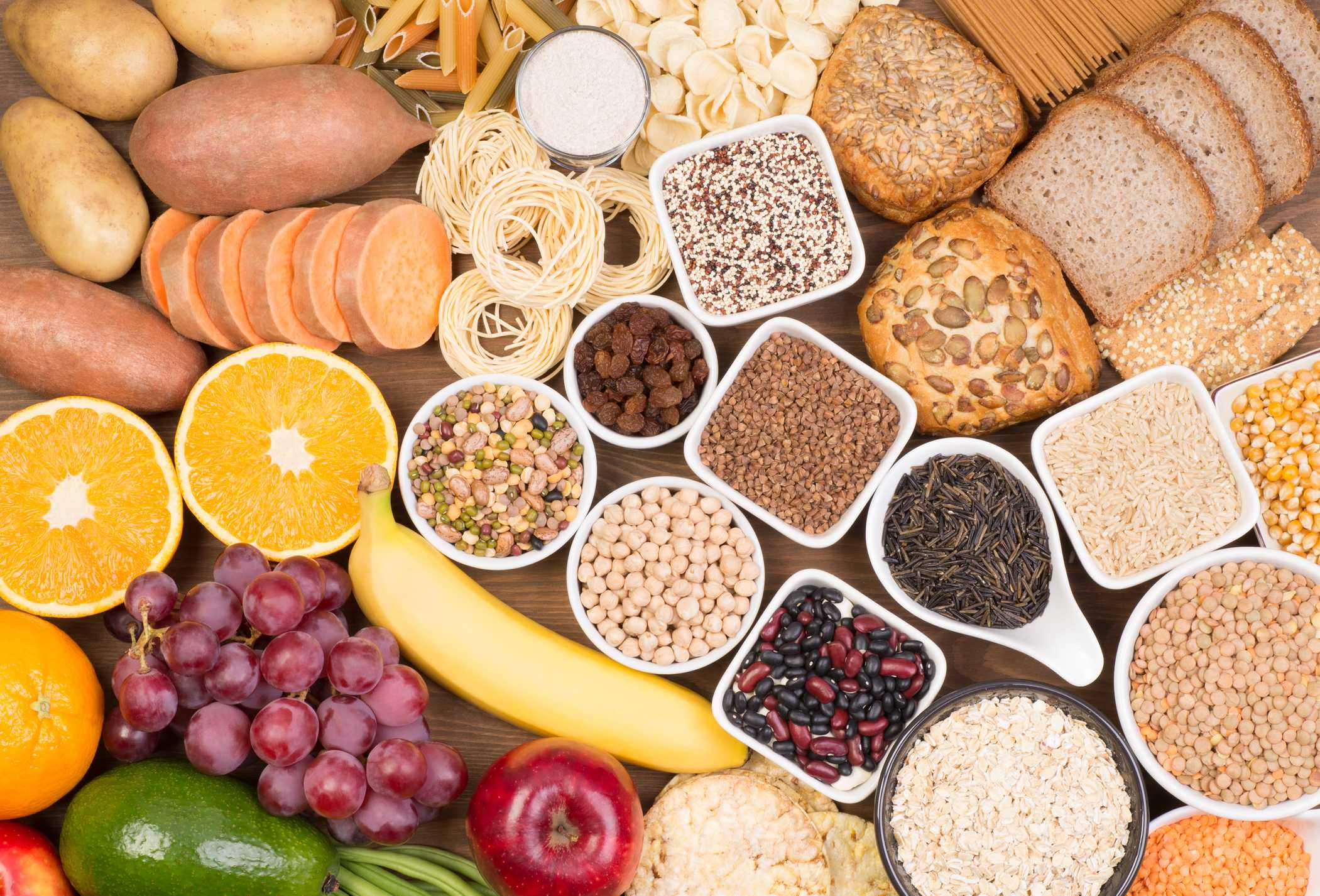 SOME FOODS THAT ARE REFINED FORM OF CARBOHYDRATES LIKE-
Refined sugar
Sweetened beverages
Carbonated drinks
Are strictly avoided.
Fat is an essential nutrient for the daily process of the body and a basic requirement for the absorption of fat-soluble vitamins like A, D, E, K.
RDA: 20 to 30 % of the total calories per day is recommended.
SATURATED FATTY ACIDS: MONOUNSATURATED FATTY ACIDS: POLYUNSATURATED FATTY ACIDS
SFA: MUFA : PUFA is 1: 1.5: 1
In this ratio, the fat is to be taken every day.
SATURATED FATTY ACIDS are available in- ANIMAL PRODUCTS & DAIRY PRODUCTS.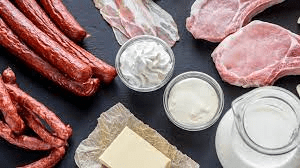 MONO UNSATURATED FATTY ACIDS

are found in- Mostly all seed oils.
OMEGA 3 SOURCES are present in FLAX SEEDS, SESAME SEEDS, PUMPKIN SEEDS, ETC.
PARTICULARLY, TRANS FATS SHOULD BE AVOIDED.
IMMUNE-BOOSTING NUTRIENTS-
All types of VITAMINS AND MINERALS are playing a vital role in developing the immune system in our body.
Let us see how nutrients support our immune system and foods that can be taken to get them:
VITAMIN A-
Further, vegetables contain beta carotene, which the body can convert into vitamin A. Beta-carotene is found in leafy green vegetables and yellow & orange vegetables like pumpkin and carrots.
Vitamin A maintains the structure of cells in the skin, respiratory tract, and gut. This forms a barrier between infection and the body.
Vitamin A helps to make antibodies that neutralize the pathogens that cause infection.
VITAMIN B-
Vitamin B particularly B6, B9, B12, contribute to the body's first response once it has recognized a pathogen. They do this by influencing the production and activity of "natural killer" cells.
B6 is found in cereals, legumes, green leafy vegetables, fruits, chicken, and meat.
B9 is abundant in green leafy vegetables, seeds, nuts.
B12 is found in animal products, meat & dairy, and also in fortified soy milk.
VITAMIN C and E-
When the body is fighting an infection, it experiences what is called OXIDATIVE STRESS. Oxidative stress leads to the production of free radicals which can pierce cell walls, causing the contents to leak into tissues and exacerbating inflammation. Vitamin C & E help to protect cells from oxidative stress.
Good sources of vitamin C include oranges, lemons, limes, berries, kiwi, broccoli, tomatoes, and capsicum.
Vitamin E is found in nuts, vegetable oils, and green leafy vegetables.
VITAMIN D-
Some immune cells need vitamin D to help in destroying pathogens that cause infection.
Although sun exposure allows the body to produce vitamin D, food sources including eggs, fish, and milk may be fortified with vitamin D.
IRON, ZINC & SELENIUM-
Iron helps in killing pathogens by increasing the number of free radicals that can destroy them.
Iron is found in spinach, pumpkin seeds, shellfish.
Zinc helps in maintaining the integrity of the skin and mucous membrane.
Zinc & Selenium acts as an antioxidant, helping mop up some of the damage caused by oxidative stress.
Zinc is found in oysters, seafood, dried beans, and nuts.
Selenium is found in mushrooms, Brazilian nuts, cereals, and meat
A balanced diet with a full spectrum of vitamins, minerals combined with exercise, minimal alcohol, and no smoking keeps your immune system at its best.
Thanks You for Ready Article of FMGE Coaching Institute – FMGE Solutions